Skip to Content
Work Injuries
Spending long days at the office sitting in a chair staring at a computer or repetitive movements can lead to numerous injuries that are somewhat unique to the workplace. Repetitive stress syndrome is a term used to describe the pain felt in muscles, nerves and tendons caused by repetitive movement and overuse, such as the forearm, elbow, wrist, hands, neck and shoulders. Lower back pain can be incredibly painful and inconvenient. It's sometimes caused by poor posture or from sitting in chairs with little lumbar support. Other conditions affecting the arm and wrist include carpal tunnel, bursitis, and tendinitis.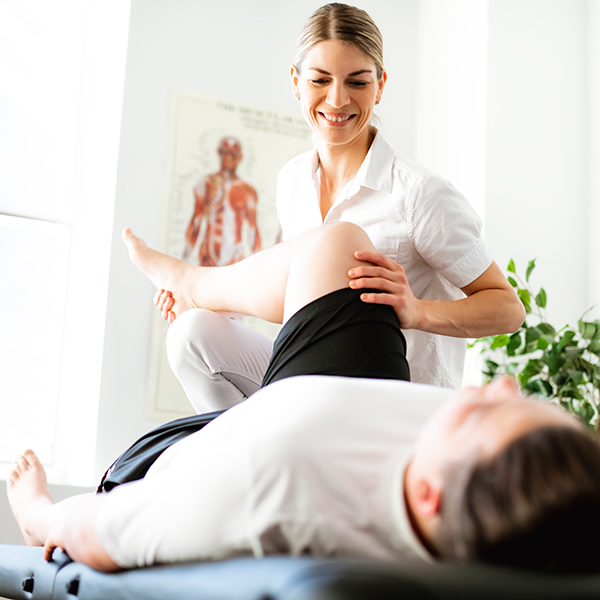 We Offer Several Different Therapies for the Treatment of Back Pain
More serious back pain can also result from sitting at a desk for 8 to 12 hours each day. If you're experiencing numbness, tingling, or weakness in your arms or legs, you may be suffering from a herniated disc. Conditions like bulging and herniated discs often require medical attention. If you're concerned about serious pain in your back or neck, visit Tracy Chiropractic and get started on your personalized course to pain-free living. We offer several different therapies for the treatment back pain ranging from chiropractic adjustments to spinal elongation therapy.
Advisory From Our Doctors
Neck pain can occur from something as simple as staring at a monitor for hours at a time. Keeping your neck in a fixed position in the presence of cool air can cause muscles to tighten and spasm. A quick visit to Tracy Chiropractic could have you leaving with improved movement and reduced muscle tension.
Reviews
Today was my first visit. The office personnel were very friendly and extremely helpful. The doctor is awesome, and I strongly recommend this office! Thank you EVERYONE!!! I still hurt like h-e- double hockey sticks, but that comes with the territory, being the fact that I haven't been to a chiropractor in many years. See y'all tomorrow morning!
After the first adjustment Dr. Brown did on my lower back, I felt so good that I immediately stopped looking into surgical correction. I have a lot going on with my lower back and neck, and was getting desperate. This place has a lot to do with why my back is feeling so much better. The administrative staff is professional and nice, and the gals back in the treatment room are personable, helpful, and good at their job. Win one for team Tracy Chiro!
It was my first visit, and I feel so much better. I would 1000% recommend. Kudos to the Doc & Team
Amazing staff, very understanding when I had to reschedule or cancel my appointments because I commuted. Excellent service. Believe it when the ad says "Best chiropractor in Tracy" it's true.
Been struggling with lower back pain a while... within two weeks back is feeling wonderful. Staff is very friendly. Would recommend in a flash.
The staff provides great service. Help to diagnose persistent pain that I had with my shoulder. I would definitely recommend them.
I had severe back pain and have been going for two months here. People are nice and friendly, but even better, I can move again!!
Quality Chiropractic Care Providers