Skip to Content
Chiropractic Care for Sports Injuries
Chiropractic care is an important therapy in treating sports injuries. At Tracy Chiropractic, we examine clients who have sports injuries to ensure that the spine and other bones are aligned and balanced, reducing tension in the body. This method helps restore joint function while reducing inflammation and providing pain management, helping athletes recover from sports injuries more quickly.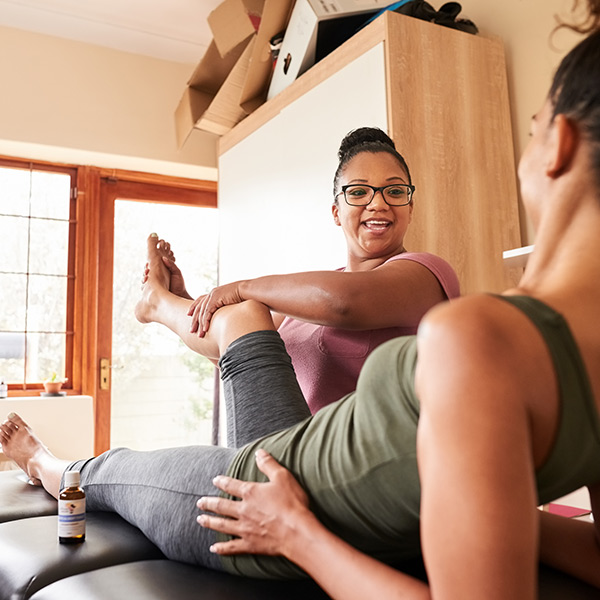 Care for Sports Injuries in the Tracy Area
Our doctors have extensive experience providing sports injury services for local teams. We partner with several local orthopedic surgeons to provide optimal care for patients before and after treatments and surgical procedures. Local high school sports participation physicals are also available in our office.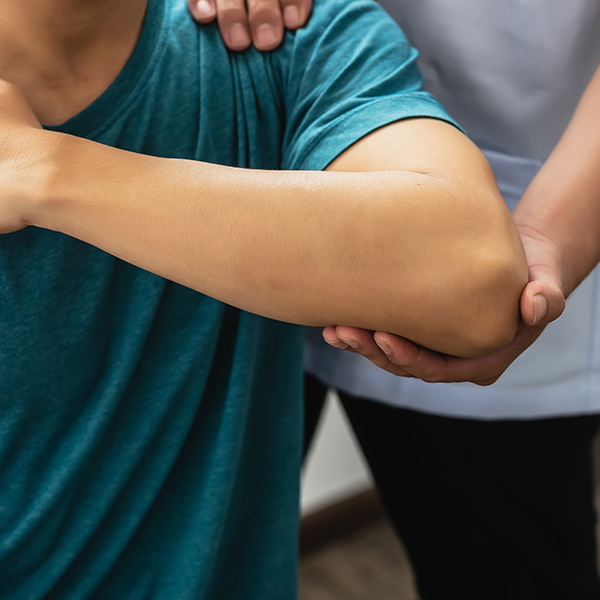 About Dr. Brown
For the past decade, Dr. Brown has been a team doctor for the Tracy High School football team. Dr. Brown is on the sidelines at every game and in the training room with athletes before games, constantly evaluating their conditions and ensuring they can safely play. He demonstrates proper stretching techniques and special exercises for players overcoming sports injuries. Dr. Brown's guidance and care have resulted in improved stability and function for the players he treats.
About Dr. Dell'Aringa
Dr. Dell'Aringa is a coach and trainer for the local competition cheer team, Athletic Perfection. In addition to her responsibilities as a coach, she provides the team with preventive and recovery care for common injuries to the ankle, calf, shoulders, and knees. Athletes from local high schools who are recovering from surgeries trust Dr. Dell'Aringa for rehabilitative therapy.
Dr. Dell'Aringa is also a certified Kinesio® tape practitioner and uses this method to help relieve soreness and limited mobility. Kinesthetic taping helps athletes perform at their best when dealing with pain from sprains, strains, contusions, and general achiness. Kinesio® tape stretches to move with the body naturally, helps reduce healing time, and increases blood flow to the affected area.
Sports Injuries We Treat
Our patients seek chiropractic care for these and other sports injuries:
Labrum, shoulder, and rotator cuff injuries
Achilles tendon ruptures
Quad and hamstring strains
Calf injuries
Knee sprains
High and low ankle sprains
Hip bursitis
Myofascial Release
Muscles are covered by soft tissue called fascia that becomes irritated with overuse, causing inflammation and discomfort. With a myofascial release, our doctors apply gentle pressure to sensitive areas of the muscle and fascia. This safe, effective technique helps reduce pain and restores range of motion to the affected muscles. Myofascial release sessions also include education in proper body mechanics and movement, self-treatment instruction, and postural and movement awareness.
For relief for a sports-related injury, contact our office for a new patient form. New patients can expect a thorough orthopedic, neurological, and chiropractic examination along with X-rays as needed. Call 209-835-6625 to make your appointment at Tracy Chiropractic today.
Reviews
Today was my first visit. The office personnel were very friendly and extremely helpful. The doctor is awesome, and I strongly recommend this office! Thank you EVERYONE!!! I still hurt like h-e- double hockey sticks, but that comes with the territory, being the fact that I haven't been to a chiropractor in many years. See y'all tomorrow morning!
After the first adjustment Dr. Brown did on my lower back, I felt so good that I immediately stopped looking into surgical correction. I have a lot going on with my lower back and neck, and was getting desperate. This place has a lot to do with why my back is feeling so much better. The administrative staff is professional and nice, and the gals back in the treatment room are personable, helpful, and good at their job. Win one for team Tracy Chiro!
It was my first visit, and I feel so much better. I would 1000% recommend. Kudos to the Doc & Team
Amazing staff, very understanding when I had to reschedule or cancel my appointments because I commuted. Excellent service. Believe it when the ad says "Best chiropractor in Tracy" it's true.
Been struggling with lower back pain a while... within two weeks back is feeling wonderful. Staff is very friendly. Would recommend in a flash.
The staff provides great service. Help to diagnose persistent pain that I had with my shoulder. I would definitely recommend them.
I had severe back pain and have been going for two months here. People are nice and friendly, but even better, I can move again!!
Quality Chiropractic Care Providers