Skip to Content
Chiropractic Office Serving People of All Ages
At Tracy Chiropractic, we know that injuries can impact your day-to-day life if not managed or treated correctly. Our chiropractic office provides specialized treatment options for common injuries and medical conditions such as back pain, headaches, whiplash, carpal tunnel, and leg pain. Because some patients may be a little uncertain about what to expect when first visiting our office, we want to share what our initial appointments entail.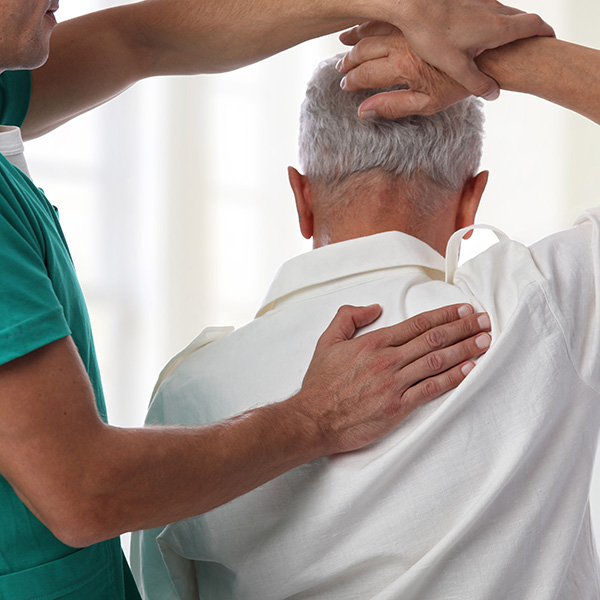 What You Can Expect
During your first visit, you will fill out a one-page new patient intake form to tell us more about your health history and any current health issues. Next, you will have a private consultation with one of our doctors. Your appointment may include orthopedic, neurological, and chiropractic examinations. You will also take any necessary X-rays.
Once you come back for your next visit, we will review your previous X-rays and initial examination results to determine whether or not chiropractic care is needed. If we do find that you are in need of our chiropractic services, we will perform a more thorough exam.
We will start by checking your blood pressure, pulse, reflexes, and respiration followed by an examination of your muscle tone, posture, and range of motion. After we evaluate your test results, we will establish a diagnosis and formulate your individualized treatment plan.
Preventative Chiropractic Care
Although we provide a wide range of treatment options, there are steps you can take to help prevent your issue from worsening.
Resting Your Spine While Sleeping
Purchase a mattress and pillow with optimum support that is targeted to your specific back issues. Your sleeping position may also help ease back pain and discomfort, so research and try out certain positions to help address the issue.
Strengthening Your Abs and Back Muscles
Strengthening your lower back and abdominal muscles through targeted exercises can help to provide much-needed support to your spine.
Supportive Shoes
Supportive shoes that fit snuggly around the back of your heels can help your spine and body to remain in alignment. Shoe inserts can also provide you with extra balance and support.
Major Health Insurance Plans
If you have additional questions or want more information about preventative care, our team at Tracy Chiropractic is happy to help. When you're ready to schedule your initial consultation, call us at 209-835-6625. We accept most major health insurance plans and are included in the Medical Provider Networks (MPN) of many local providers.
Reviews
Today was my first visit. The office personnel were very friendly and extremely helpful. The doctor is awesome, and I strongly recommend this office! Thank you EVERYONE!!! I still hurt like h-e- double hockey sticks, but that comes with the territory, being the fact that I haven't been to a chiropractor in many years. See y'all tomorrow morning!
After the first adjustment Dr. Brown did on my lower back, I felt so good that I immediately stopped looking into surgical correction. I have a lot going on with my lower back and neck, and was getting desperate. This place has a lot to do with why my back is feeling so much better. The administrative staff is professional and nice, and the gals back in the treatment room are personable, helpful, and good at their job. Win one for team Tracy Chiro!
It was my first visit, and I feel so much better. I would 1000% recommend. Kudos to the Doc & Team
Amazing staff, very understanding when I had to reschedule or cancel my appointments because I commuted. Excellent service. Believe it when the ad says "Best chiropractor in Tracy" it's true.
Been struggling with lower back pain a while... within two weeks back is feeling wonderful. Staff is very friendly. Would recommend in a flash.
The staff provides great service. Help to diagnose persistent pain that I had with my shoulder. I would definitely recommend them.
I had severe back pain and have been going for two months here. People are nice and friendly, but even better, I can move again!!
Quality Chiropractic Care Providers