Skip to Content
Pain Management With Chiropractic Care
Pain can result from an acute injury, a chronic illness, or an unknown cause. Tracy Chiropractic offers pain management solutions for a wide variety of conditions that prevent you from comfortably living your life.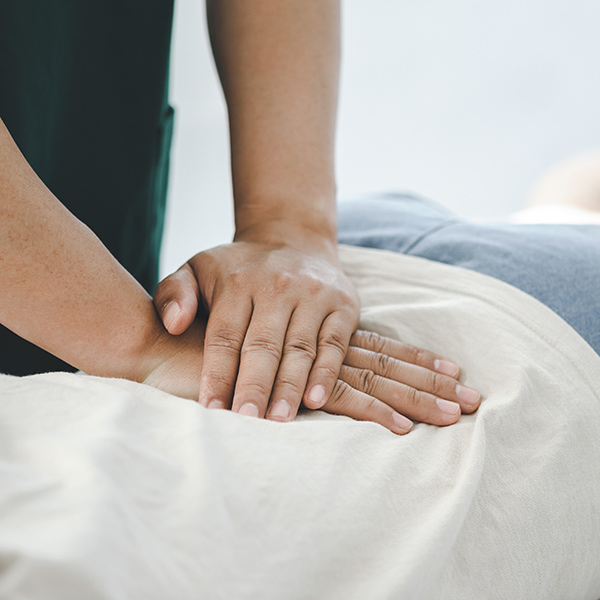 Pain Management Chiropractors Serving the Tracy Area
Regardless of its origin, uncontrolled pain can affect everything you do, hindering your ability to function, causing disability, and leading to associated physical and mental health problems. The team at Tracy Chiropractic may be able to help you increase your mobility and return to your daily routine without the pain that limits your activity and quality of life.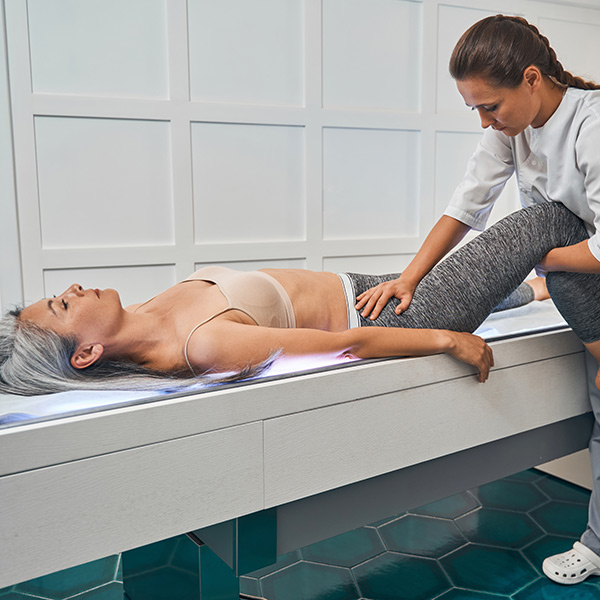 Pain Management Treatments
Chiropractic treatments involve manual therapy to relieve pain without the use of prescription medications or invasive treatments like surgery. Chiropractors understand that your spine and health are fundamentally connected, so we focus on the manipulation and structure of your spine and joints. Tailoring our treatment options to each specific case, our trained and certified chiropractors will work to reduce pain, promote tissue healing, decrease muscle tightness, and increase your range of motion. In order to do this, we employ a diverse set of treatments, including deep tissue massage, physiotherapy, therapeutic exercise, myofascial release, mechanical traction, and chiropractic adjustment.
Conditions We Treat
Whether you're suffering from a sports injury or an injury sustained in a car accident or at work, have pregnancy-related issues, or live with chronic pain due to genetics or poor posture, our chiropractors may be able to resolve your pain. Our patients are commonly treated for these and other health conditions:
Spine and joint pain
Lower back pain
Scoliosis
Tissue damage from poor ergonomics
Headaches
Hip bursitis
Degenerative and inflammatory arthritis
Tennis elbow
Carpal tunnel syndrome
TMJ
Fibromyalgia
Start Managing Your Pain Today
Whether you're looking to return to your favorite sport or want to maintain a better quality of life while living with a chronic illness, Tracy Chiropractic can provide pain management tailored to your needs. Call us at 209-835-6625 to schedule an appointment today.
Reviews
Today was my first visit. The office personnel were very friendly and extremely helpful. The doctor is awesome, and I strongly recommend this office! Thank you EVERYONE!!! I still hurt like h-e- double hockey sticks, but that comes with the territory, being the fact that I haven't been to a chiropractor in many years. See y'all tomorrow morning!
After the first adjustment Dr. Brown did on my lower back, I felt so good that I immediately stopped looking into surgical correction. I have a lot going on with my lower back and neck, and was getting desperate. This place has a lot to do with why my back is feeling so much better. The administrative staff is professional and nice, and the gals back in the treatment room are personable, helpful, and good at their job. Win one for team Tracy Chiro!
It was my first visit, and I feel so much better. I would 1000% recommend. Kudos to the Doc & Team
Amazing staff, very understanding when I had to reschedule or cancel my appointments because I commuted. Excellent service. Believe it when the ad says "Best chiropractor in Tracy" it's true.
Been struggling with lower back pain a while... within two weeks back is feeling wonderful. Staff is very friendly. Would recommend in a flash.
The staff provides great service. Help to diagnose persistent pain that I had with my shoulder. I would definitely recommend them.
I had severe back pain and have been going for two months here. People are nice and friendly, but even better, I can move again!!
Quality Chiropractic Care Providers