Skip to Content
Chiropractor in Tracy and Surrounding Cities
A chiropractor is a health care professional that treats disorders of the musculoskeletal system and nervous system and the effects of these disorders on general health. Patients most often see a chiropractor to treat neuromusculoskeletal complaints, including but not limited to back pain, neck pain, pain in the joints of the arms or legs, and headaches.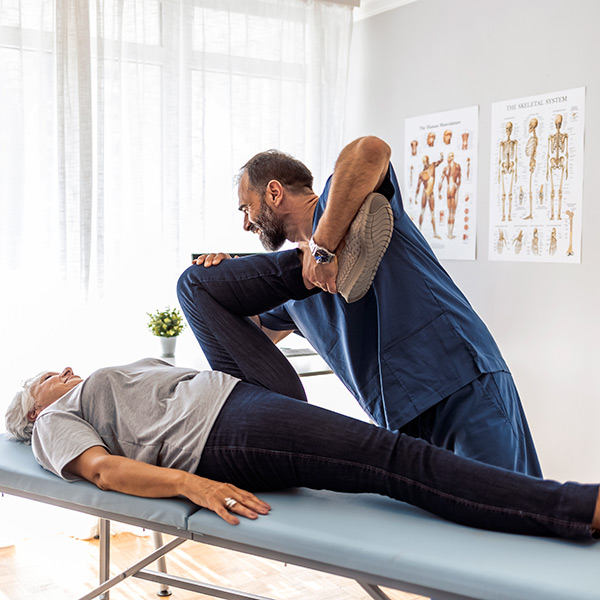 What Do Chiropractors Do?
Doctors of chiropractic practice a drug-free, hands-on approach to healthcare that includes patient examination, diagnosis, and treatment. Chiropractors have broad diagnostic skills and are trained to recommend therapeutic and rehabilitative exercises while providing nutritional, dietary, and lifestyle counseling.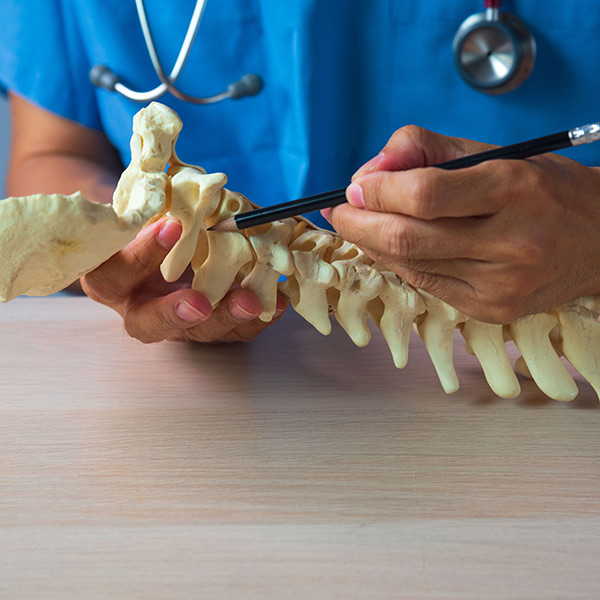 What Is Spinal Manipulation?
The most common therapeutic procedure performed by chiropractors is known as "spinal manipulation," also called a chiropractic adjustment. The purpose of manipulation is to restore joint mobility by manually applying a controlled force to joints that have become hypomobile as a result of a tissue injury. The tissue injury can be caused by a single traumatic event, such as improper lifting of a heavy object, or through repetitive stress, such as sitting in an awkward position with poor spinal posture for an extended period. In either case, injured tissues undergo physical and chemical changes that can cause inflammation, pain, and diminished function. A chiropractic adjustment of the affected joint and tissues restores mobility and alleviates pain and muscle tightness, allowing tissues to heal.
What Can Patients Expect?
Chiropractic adjustments rarely cause discomfort, though patients may sometimes experience mild soreness after treatment (as with some forms of exercise) that usually resolves within 12 to 48 hours.
For some conditions, such as lower back pain, chiropractic care may be the primary method of treatment. When other medical conditions exist, chiropractic care can complement or support medical treatment by relieving the musculoskeletal aspects associated with the condition.
Doctors of chiropractic may assess patients through clinical examination, laboratory testing, diagnostic imaging, and other diagnostic interventions to determine when chiropractic treatment is appropriate. Chiropractors readily refer patients to the appropriate health care provider when chiropractic care is not suitable for the patient's condition or if the condition must be co-managed along with other medical specialties.
Reviews
Today was my first visit. The office personnel were very friendly and extremely helpful. The doctor is awesome, and I strongly recommend this office! Thank you EVERYONE!!! I still hurt like h-e- double hockey sticks, but that comes with the territory, being the fact that I haven't been to a chiropractor in many years. See y'all tomorrow morning!
After the first adjustment Dr. Brown did on my lower back, I felt so good that I immediately stopped looking into surgical correction. I have a lot going on with my lower back and neck, and was getting desperate. This place has a lot to do with why my back is feeling so much better. The administrative staff is professional and nice, and the gals back in the treatment room are personable, helpful, and good at their job. Win one for team Tracy Chiro!
It was my first visit, and I feel so much better. I would 1000% recommend. Kudos to the Doc & Team
Amazing staff, very understanding when I had to reschedule or cancel my appointments because I commuted. Excellent service. Believe it when the ad says "Best chiropractor in Tracy" it's true.
Been struggling with lower back pain a while... within two weeks back is feeling wonderful. Staff is very friendly. Would recommend in a flash.
The staff provides great service. Help to diagnose persistent pain that I had with my shoulder. I would definitely recommend them.
I had severe back pain and have been going for two months here. People are nice and friendly, but even better, I can move again!!
Quality Chiropractic Care Providers