Skip to Content
Your Dedicated Auto Accident Chiropractor
If you've been injured in an auto accident, you know how much the pain and injury can affect your daily life. Many accident victims find that they benefit from the assistance of a chiropractor as they heal from their injuries. Tracy Chiropractic provides chiropractic services to help car accident victims in the Tracy, CA area recover and return to a normal life.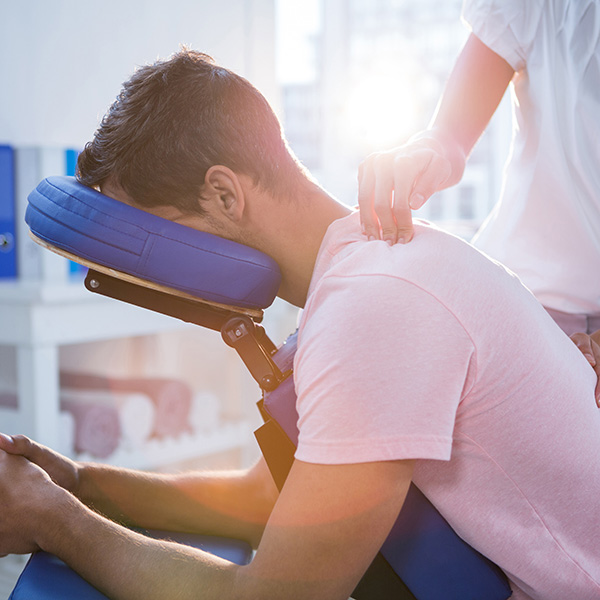 Dedicated Doctors Committed to Recovery
Dr. Brown and Dr. Dell'Aringa have more than 25 years of combined experience caring for patients who've been injured in auto accidents. Our chiropractors provide a level of care and expertise that's unrivaled in our area. Since he began practicing locally in 1996, Dr. Brown has formed a working relationship with a number of local attorneys. He has successfully testified and served as an expert witness in several auto accident trials. His knowledge of the musculoskeletal system, combined with his ability to assess and treat all types of injuries, make him the clear choice for patients seeking to maximize economic recovery after car accidents.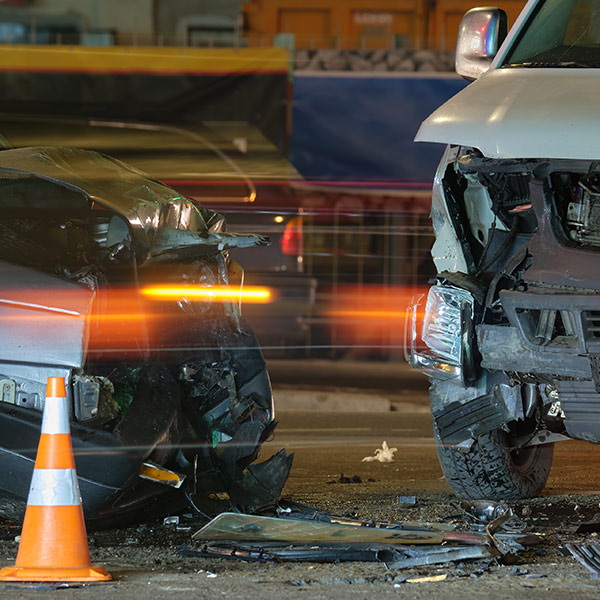 Treatment and Recovery for Auto Accident Injuries
While some auto accident injuries are mild, others are quite severe. If you've been injured in a car accident, a visit to Tracy Chiropractic could greatly assist your recovery. Some of our most common patient injuries include whiplash, knee sprains, and neck strains. During your initial visit, we'll devise a plan for your recovery depending on the nature of your accident and the severity of your injuries.
Auto Accident Rehabilitation
Most initial injury-related visits begin with gentle movement exercises and light tissue work. Then we may progress to light range of motion exercises and resistance training as needed. Our rehabilitative goal is to help restore you to your previous activity level and lifestyle as quickly as it is safe to do so.
Chiropractic manipulative therapy
Ultrasound technology
Electrical stimulations
Exercises to improve range of motion
Physiotherapy
Myofascial relief
Mechanical traction
Massage
Deep tissue work
Rehabilitative Care Sessions at Tracy Chiropractic
Injuries like whiplash can require a lengthy recovery. To ensure that you're healing at a healthy pace and not risking any long-term nerve damage, you can begin scheduling rehabilitative care sessions at Tracy Chiropractic as soon as your doctor permits. Your initial visit will help us determine what level of flexibility and mobility you have before we devise a personalized recovery plan. With each session, we'll attempt to build upon your previous progress until you feel that you're ready to resume normal activities and get back to your busy life.
Learn what to expect from your visit to a chiropractor, and when you are ready to begin the journey to recovery, contact Tracy Chiropractic at 209-835-6625 to schedule an appointment.
Reviews
Today was my first visit. The office personnel were very friendly and extremely helpful. The doctor is awesome, and I strongly recommend this office! Thank you EVERYONE!!! I still hurt like h-e- double hockey sticks, but that comes with the territory, being the fact that I haven't been to a chiropractor in many years. See y'all tomorrow morning!
After the first adjustment Dr. Brown did on my lower back, I felt so good that I immediately stopped looking into surgical correction. I have a lot going on with my lower back and neck, and was getting desperate. This place has a lot to do with why my back is feeling so much better. The administrative staff is professional and nice, and the gals back in the treatment room are personable, helpful, and good at their job. Win one for team Tracy Chiro!
It was my first visit, and I feel so much better. I would 1000% recommend. Kudos to the Doc & Team
Amazing staff, very understanding when I had to reschedule or cancel my appointments because I commuted. Excellent service. Believe it when the ad says "Best chiropractor in Tracy" it's true.
Been struggling with lower back pain a while... within two weeks back is feeling wonderful. Staff is very friendly. Would recommend in a flash.
The staff provides great service. Help to diagnose persistent pain that I had with my shoulder. I would definitely recommend them.
I had severe back pain and have been going for two months here. People are nice and friendly, but even better, I can move again!!
Quality Chiropractic Care Providers